Pass4you offers quality driving lessons in Milton Keynes, with the goal of getting you passed quickly and first time, 83.33% first time pass rate saving you time and money.
VW Polo
Learn in a Market-Leading Volkswagen Tuition Vehicle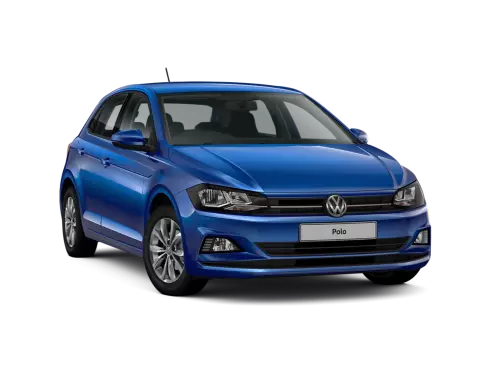 83.33%
First Time Pass Rate
5* Rated
By our Pupils, check out the reviews below
Simon is a brilliant driving instructor - he was calm, never shouted (like previous instructors) and was always pleasant to talk to. I passed first time with him, and would recommend him greatly to anyone who s a bit uncertain of driving, have had a negative experience in the past, or are just ready to complete their test with the most up to date knowledge. I looked forward to every lesson, and can t thank him enough!
Highly recommended. I had a pretty tough experience learning to drive, but changed instructors and that made a world of difference . Simon is a fantastic instructor, very good at understanding a learners perspective and adapting his training to suit their needs, has a wealth of experience that is imperative to anyone learning to drive. Highly recommended
PASSED 1ST TIME. Simon is a great instructor made me feel very comfortable from the first day, he taught me very well and always took into account the best way that I learnt. He taught me at my own pace didn't rush me or go to slow as i wanted to pass my test fairly quickly, so we didn t waste any time. Definitely recommend Simon as he is great at what he does!!!
I passed with Simon, Very good instructor made me feel very comfortable and allowed me to learn at my own pace, having heard bad reviews from my friends about their instructors I felt worried that I might have ended up in the same situation however Simon helped me to pass my driving test with ease. Simon has made me the safe driver I am today and for that I can t thank him enough. I would highly recommend.
Highly recommend Simon. After months of getting nowhere and my confidence shot to pieces, I started having lessons with Simon and I'm so glad I did. The most patience, understanding and helpful instructor I've ever met! I love driving now and if it wasn't for Simon I know I would still be having lessons. Highly recommend!
Would highly recommend Simon as an instructor. Very friendly, excellent teaching skills and made me (a very nervous driver) feel comfortable and capable whilst driving.
I highly recommend Simon for a driving instructor. He puts in the time and effort to work with you to have lessons at times that suit your needs. He makes you feel very comfortable whilst learning and trains you so you are ready and most importantly confident to pass your test. Highly recommend Simon as a driving instructor!
After my first instructor I was a very nervous learner to the point I nearly gave up then I got Simon. Simon is a fantastic instructor. A very calming personality which puts you at ease. Lessons are tailored to suit your way of learning. A genuine person who will fill you with confidence in every aspect of your driving. Simon made my journey to a qualified driver a pleasure and I m very grateful for that.
I had Simon as my driving instructor and he is honestly the best I ve had, he s patient, explains things very well and is a joy to drive with if you re a new driver or even some with more driving experience I highly recommend Simon he s brilliant!
I had Simon as my driving instructor and he was honestly amazing, so patient, explained everything well, worked at my own pace, made sure I was a safe driver for life and was also so kind and chatty which helped me loads through the process. Would highly recommend Simon to any person learning to drive! :)
I would highly recommend anyone to go to Simon for there driving lessons. He is so patient and friendly that you feel like you ve known him for years. Personally for me Simon built my confidence on the road I never imagined myself passing. I passed second time however that was due to my speed! Simon works so hard to ensure you re ready for your test before booking it and you can see that he isn t just wanting your money he genuinely wants you to be a safe driver for life and not just throughout your lessons.
Simon was a fantastic driving instructor; he was calm, patient and guided me well throughout all stages of the learning process. He is very genuine and honest, and ensured that I was a safe, competent driver before I took my test. 10/10 would definitely recommend for anyone looking for driving lessons
My instructor was Simon. He is a great teacher. Every lesson included development, attainment of a new skill and an increase in confidence. There was never a negative day and he is a very easy to talk to, friendly, communicative and funny person. Under his instruction I managed to pass first time confidently. I highly recommend him as your instructor!!!!
Simon very calm instructor with great patience. Would highly recommend, helped me pass quick and was excellent with everything very professional. Helps to prepare you to drive on your own very well explains and teaches everything very well.
Amazing! Instructor - Simon. Absolutely rate my instructor. Everything made simple. Failed my driving test twice before and spent ages looking for the right instructor for the next one, I m glad I came here! My instructor is Simon and he s been immensely helpful, I passed first go with him and definitely recommend him! Thank you Simon.
❮
❯
Learning to drive and passing your test gives you the unique freedom to travel wherever you want to, experience the thrill of the open road and expand your career opportunities.
It's also a huge responsibility, as any small mistake could cost you, and your fellow road users, not only many thousands of pounds, but also potentially lives.
That's why Pass4you driving school is committed to teaching learners throughout the Milton Keynes area how to navigate the roads safely.
When you book lessons with us, you'll not only have a very good chance to pass the first time but also enjoy many years of driving happiness.
Why Learn To Drive With Pass4you Driving School?
Learning to drive is an exciting experience, but it takes a lot of hard work and a patient driving instructor.
We have been working with driving students throughout Milton Keynes for many years, so we have honed a tried and tested technique to help them to pass first time.
That's why we have got a 83.33% first-time pass rate and many 5* ratings on trustpilot!
Is Pass4you the cheapest driving school in Milton Keynes?
No, but we do provide value for money using the latest teaching methods. So you are likely to take fewer lessons with us than a driving instructor who is cheaper, saving you time and money.
Does Pass4you driving school provide quality driving lessons in Milton Keynes?
Yes, being taught well, to the highest possible standard is crucial to ensuring safe driving for life. Encouraging you the pupil to think for yourself and take responsibility for your learning is very important to ensure that you continue to drive safely after you have passed your driving test.
Where is the driving test centre in Milton Keynes?
The driving test centre for Milton Keynes is located in Bletchley on Wilton Avenue.
What is the first time pass rate at Milton Keynes test centre in Bletchley?
In 2019 the pass rate at Milton Keynes test center in Bletchley was 44.6%, that's why you will be in good hands with Pass4you driving school with a first time Pass rate of 83.33%.
Can I take driving Lessons before I pass my Theory?
Yes, although you will need to pass the theory before taking your practical driving test.
Is Milton Keynes a good place to learn to drive?
Absolutely, Milton Keynes and Bletchley has a wide variety of road systems that will put your driving skills to the test. Once you pass your driving test in Bletchley you will be ready to drive anywhere in the country.
Can you pick me up from one location and drop me to another location in Milton Keynes?
If enough notification is given, our Instructors are usually able to collect and drop you at different destinations (within reason). Your driving lesson time is not usually affected as a result.
How long is each lesson?
Usually driving lessons are only an hour long, but we recommend that you book two hour lessons if you are able to, as they cost less and are far more productive because of the continuous unbroken time behind the wheel.
Do You Have Knowledge of all the Milton Keynes Driving Test Routes in Bletchley?
Yes, we know all the test routes in Bletchley. We don t need to cover all these test routes during your driving lesson, as our main objective is allow you to teach yourself to drive in any road situation.
How Much Do Driving Lessons Cost In Milton Keynes?
Every driving school in Milton Keynes offers its services for a different price.
That's because we all offer different driving services and every driving instructor has a different level of experience.
At Pass4you driving school, we combine many years' experience in teaching learners to drive successfully. From the first lesson to the time we send you off to your take your test, we'll be there to help you.
That's why our lessons are priced so that they're accessible to everyone. We even offer discounts for bulk purchases, so if you put your trust in us, you'll be rewarded not only with a pass the first time you take your test, but also significant savings on the cost of your lessons.
What Do I Get For My Money?
When you learn to drive with Pass4you driving school, you'll receive first-class tuition from experienced driving instructors.
Our approach is tailored to each student, so when you take a driving lesson with us, you won't feel like just another learner.
We will never raise our voice and will remain calm throughout your lessons so that you can enjoy a safe and relaxed learning environment.
How Many Lessons Does It Take To Learn To Drive?
The DVSA doesn't set an exact figure to how many lessons you need to take before you can take your driving test.
The most important thing is that you feel confident before you take the test. We will never advise one of my students to take their test before they feel ready and know everything they need to know about being a safe driver.
At the same time, our aim is always to get you passed and on the road as quickly as possible. During your first lesson, we'll discuss your preferred style of learning and how we can adapt around you.
By creating a bespoke curriculum based around your individual needs, we'll be able to steer you towards driving excellence.
Our 83.33% first-time pass rate shows that this approach works.
Can't I Just Learn From A Friend Or Relative?
Legally, nothing is stopping you from practising driving with a friend or relative who is over 21 years old, is qualified to drive and has had a full licence for 3 years or more.
We would even suggest that this might be beneficial, as long as you also commit to learning to drive with a professional instructor.
It might seem like a cheaper solution to use the people around you to learn to drive, but it could cost you more money in the long run.
That's because professional driving schools, like Pass4you, have helped hundreds of students to pass their tests. We know how to train you to pass your test the first time you take it, so you don't have to fork out for multiple tests.
In our driving lessons, you'll learn the latest road safety manoeuvres, the newest techniques to help you pass and the tricks that will put you in your examiners good books from the moment you get in the car.
For 83.33% of our students, this knowledge and teaching helped them to pass their test the first time.
So, if you want to take your test more than once, try learning from a friend or relative with no experience as a professional instructor.
Once you realise that you're bored of visiting the test centre over and over again, come to us, and we can help you to pass the first time.
Even better, why not give us a chance and book lessons with us from the start? You won't regret it!
How Do I Book Driving Lessons?
If you're keen to learn to drive using Pass4you driving school, then that's great news! You can email us or call 07703000956 to start your driving lessons and get to know the roads surrounding Milton Keynes.
Not sure if driving lessons are for you, or if we are the right driving school to help? Get in touch, and we can talk you through everything, so you know that you've made the right choice.